Fire Damage Apex NC
Emergency Fire Damage Restoration in Apex, NC
Your Fire Damage Apex NC Restoration Company
Emergency Fire Damage Restoration Apex NC
A fire is truly the last thing any business or homeowner wants to experience. But if that day ever comes, you can count on Professional Restoration Services to help! Our turnkey restoration company is prepared at the drop of a hat to begin the complete fire damage restoration process on your home or business.  
It is important to contact a professional in the aftermath of a fire, because if your property not remediated properly, you run the risk of secondary damages, mold growth, structural instability, and health concerns.  When you contact Professional Restoration Services for your fire damage Apex concerns, your home or business will be restored to its pre-disaster condition. We specialize in fire restoration services, smoke damage cleanup, fire damage repairs.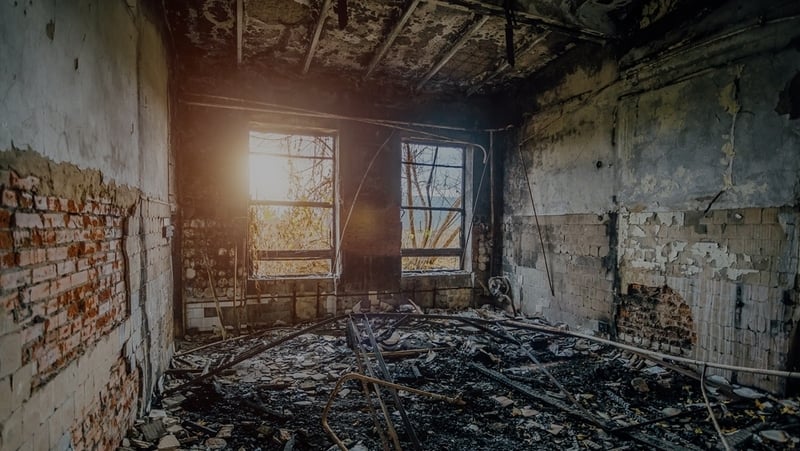 Emergency Fire Damage Apex NC Restoration Services
Call Professional Restoration Services, day or night, for immediate response for fire boardup, tarping, smoke damage cleanup, fire damage restoration, and fire damage repairs. We service Apex, NC and the surrounding area. We are your friendly local disaster restoration company.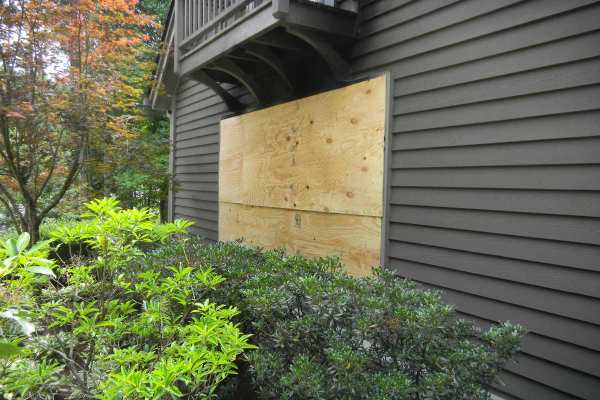 Emergency Fire Board Up Services
When a fire breaks out in your Apex NC home or business, there are so many things that need to be done to get your life back on track. One such task is emergency fire board up services. Our fire board up protects the property from the elements, vandals, animals, and other sources by covering blown out windows and exposed entry points. Roof tarping cares for the holes in the roof so that rain and wind cannot enter the premises. When done correctly, fire damage board up and tarping alleviates stress about secondary damages and further expenditures.  
For fire board up services in Apex NC, call PRS. We respond 24/7  to your fire damage Apex NC needs, assessing damages before covering windows, doors, and missing walls with plywood. Contact us today!
The Fire Damage Apex NC Cleanup Process
24/7 Fire Damage Repairs in Apex NC
The amount and extent of damage caused by a fire in your home is often overwhelming. As such, fire damage repairs should only be attempted by a professional fire restoration company such as PRS. Otherwise, you run the risk of making matters worse and needing more expensive fire damage repairs than initially thought.
Call Professional Restoration Services for peace of mind with your fire damage repairs in Apex NC. Our trained and experienced team has the knowledge and expertise that sets us apart from other fire damage companies in Apex. Best of all, we complete the fire restoration process all the way from the initial fire damage inspection to fire board up, fire damage cleanup, fire damage restoration, and fire damage repairs. We easily deal with fire damage repairs of all magnitudes.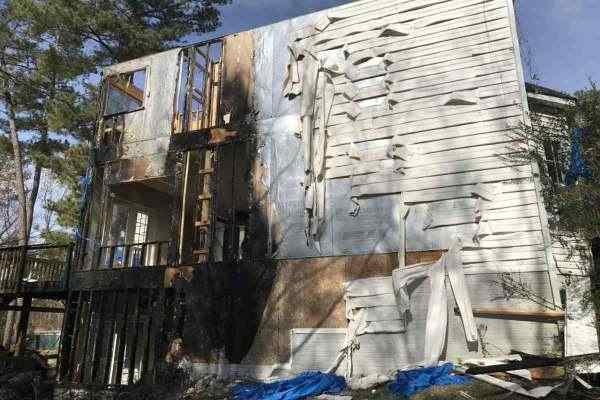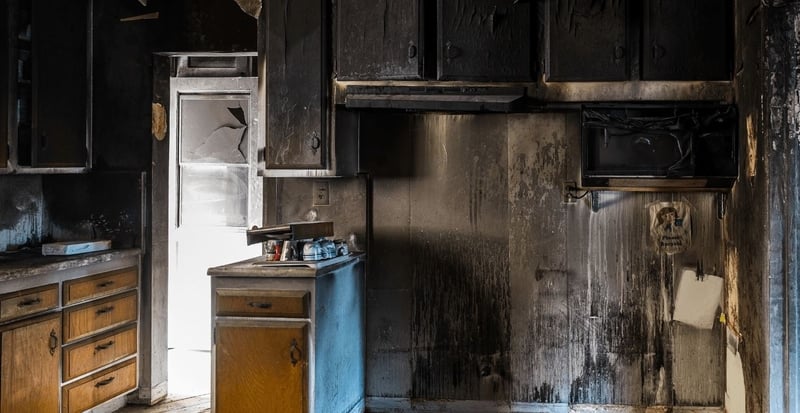 We Work With Your Insurance Company
When a fire impacts your home or business, there will undoubtedly be a million thoughts running through your head. While it may not be something you immediately consider, it's important to contact your insurance provider in the hours following the fire. This gets the ball rolling and establishes a pattern of action on your end.
When you call Professional Restoration Services for our help in the aftermath of a fire, our team will clearly document the entire project and work directly with your insurance adjuster, on your behalf, in order to ensure you get the coverage you deserve.