Water Damage Restoration
24 HR Water Removal & Restoration Services
Your Local Water Restoration Company
Call Professional Restoration Services For Immediate Response To All Water Emergencies.
Professional Restoration Services performs water damage restoration services in the Apex, Raleigh, Cary NC, Fuquay-Varina, Holly Springs, and the NC Triangle area. We respond 24 hours a day and 365 days a year including holidays. Water removal and extraction is important to complete as quickly as possible in your home so you can prevent future mold growth.
Professional Restoration Services provides water removal and extraction services to residential and commercial clients. We have our trucks completely stocked with drying equipment 24/7 and ready to respond as fast as possible to prevent further property damage. PRS will work directly with your insurance company to get your life or business back to normal as quickly as possible. We are insured and follow the industry standard set by the IICRC S500 and all our technicians are certified restoration professionals.
You want to remove any standing water as fast as possible in order to prevent any secondary water damage. Water takes the path of least resistance, so many times it is hard to track where the water spread. You can call Professional Restoration Services (PRS) to complete a water moisture detection in your home and begin the water removal process.
Water Damage Restoration Process
You call our emergency 24-hour hotline – (919) 467-1991
The on-call supervisor evaluates your water damage and dispatches certified technicians.
Once we arrive on site we begin to stabilize the situation by shutting off the water, cutting off electricity, moving furniture and contents, or any other necessary so we can prevent secondary water damage.
Certified technicians have finished the water removal process and the property is stabilized. They then begin drying the home or business. A mitigation plan and scope of work is discussed with the property owner and the insurance company.
Once drying is complete, a project manager will prepare an estimate for your insurance adjuster.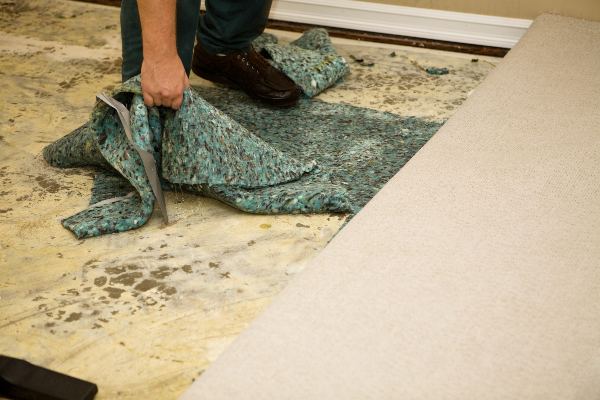 Emergency Water Restoration
Call Professional Restoration Services any day or night for immediate response for water removal and restoration services. We service all of Apex, Cary, Raleigh and the NC Triangle area. We are your local disaster restoration company.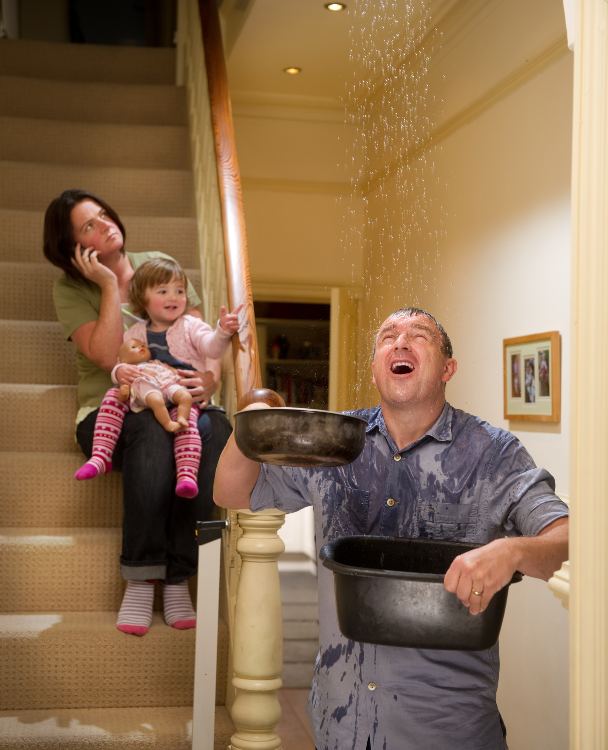 Flood Damage
Flood damage is one of the most common calls that we receive. We do not necessarily have many floods here in central North Carolina, but rising groundwater or flash flooding does occur and can cause water damage. Another kind of flood is in-home floods. This can happen when a bathtub or home appliance overflows or breaks and floods a room or multiple rooms in your home.
Water Pipe Breaks
Broken pipes, busted, and burst pipes, oh my. Age, improper installation, damage, ice, frozen pipes, and many other factors can lead to pipe breaks. When a pipe bursts in the ceiling or floor it can sometimes be a while before you notice the problem. A pipe pouring water into your home or business can fill up a couple of bathtubs full of water every hour. Call us immediately if you suspect a broken pipe in your home. We can perform a free moisture inspection for you with our thermal camera.
Roof Leak
Water typically comes in through worn, broken, or missing shingles where nails have worked loose, or through corroded or poorly sealed roof flashing around vents, skylights, or chimneys or along the intersection of roof planes. A roof leak typically travels down a rafter, showing up down-roof from where it began making it difficult to find.
Clean Water
There may be instances when the water that has encroached upon your home is "clean". When pipe bursts or appliance malfunctions, or there is a leak in your roof that allows falling rainwater to enter your home, oftentimes the water will be deemed "clean". Clean water is perhaps the easiest type of water damage to handle because it is the cleanest and therefore doesn't have many microbes living in the water.
Gray Water
Gray water is slightly contaminated because of the source of water or because of neglect. For example, clean water can become "gray" water if it is left untreated for an extended period of time. When a toilet or washing machine overflows it is considered gray water because it is partially contaminated. Contaminated water is considered hazardous because of the microbes that are present in the water.
Black Water
The most hazardous of the three types of water damage, "black" water is usually a result of natural disasters or sewage damage. Black water can include toxic materials such as bacterial diseases, chemicals, pesticides, and microbes which can lead to health issues. If your home has suffered black water damage, it is best to let a qualified restoration professional disinfect and dry the area properly. They have the proper equipment and safety precautions in place to restore your home safely and thoroughly. You put yourself at risk if you are not careful with black water.
Does Home Insurance Cover Water Damage?
Many homeowners ask the question: does home insurance cover water damage. While each policy differs, one piece of guidance remains solid across the board – you are usually covered for sudden, accidental water damage losses. Your insurance company may even pay for water damage repairs if the corresponding loss affects the building materials.
You should note, that there are cases in which water damage may not be covered. These include:
Floods.
Water backups from sewers, drains, or septic systems.
Water damage from unresolved maintenance issues.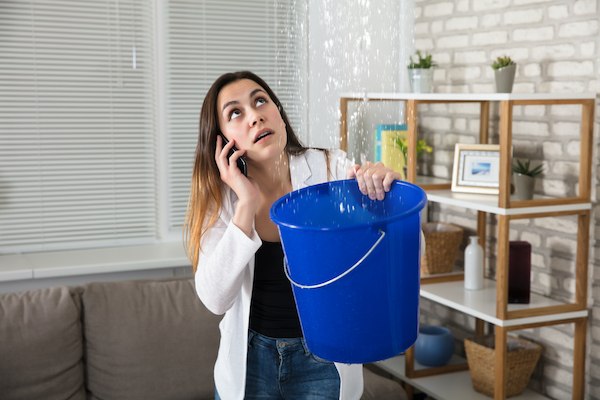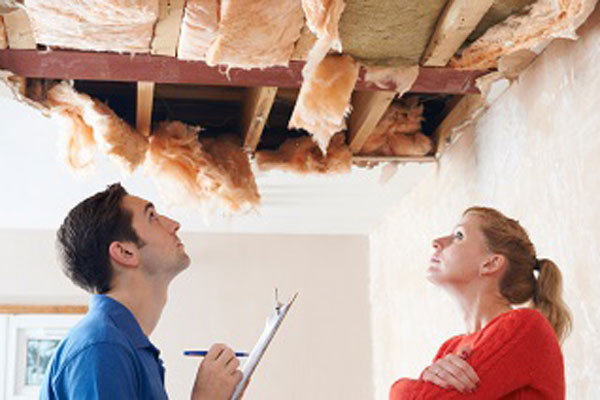 We Work With Your Insurance Company
We work with every insurance company in the area. We will work with your insurance adjuster to get your home and life back to normal as quickly as possible. If you want more information about insurance and how to manage your insurance homeowners policy check out the Insurance Information Institute.
It's important that your response is fast and doesn't show any signs of negligence if you don't want your insurance carrier to decline your property claim. If insurance can prove that additional property damage was done due to poor property maintenance and negligence your claim may not be covered. If you need water damage restoration services call us today.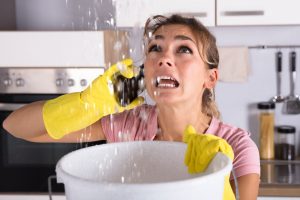 Spring Water Damage Prevention Tips Spring is officially sprung in full force! With the warmer weather and longer days, you're likely thinking ahead to fun times with family and friends. Amongst the excitement and planning, it can be easy to forget about areas around your Clegg NC home that may need attention. Sources of Spring
Read More »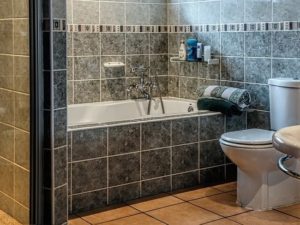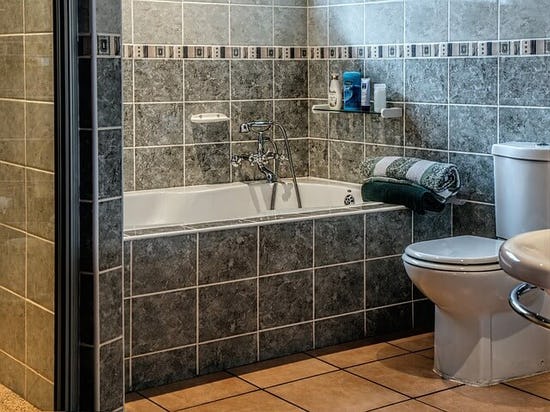 Toilet Water Damage to Home If you have experienced water damage to your Raleigh area home from a toilet backup it is time to seek out the services of a water damage and restoration company. We work directly with your insurance company throughout the claims process. We restore homes from water damage when the work
Read More »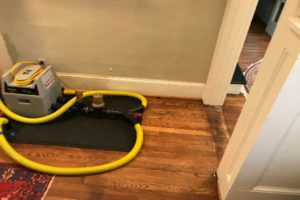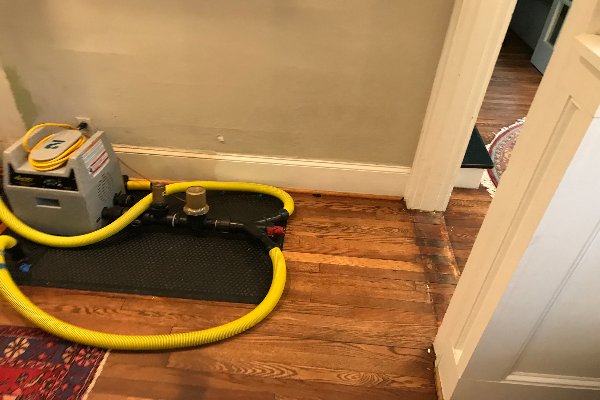 Water Damage In Duplex Homes in Raleigh, Durham, or Chapel Hill If you have water damage to your duplex home and are located in or around Raleigh, Durham, or Chapel Hill please visit our water damage page today. Restoring water damage to a multi-family home presents an added challenge over a stand-alone home. Not only
Read More »