Flood Damage Restoration
Flood Damage Cleanup and REpair
Your Local Flood Damage Restoration Company
Call Professional Restoration Services For Immediate Response To All Flood Emergencies.
Flooding is hazardous and can severely damage your home or business. Do you have flood damage in your home or basement from a storm or broken pipe? If so, water removal is very important because you want to protect your home from secondary damage such as water saturating your flooring and causing buckling floors as a result. Families in Apex, Cary, Raleigh, and the NC Triangle area rely on us to respond immediately and quickly repair and restore the damage.
24/7 Emergency Flood Water Damage Response 919-701-4358.
A flood in your home whether if it's from a pipe, roof or storm, can cause severe damage. Even worse, flood damage waters carry bacteria and potential diseases. For this reason, call a flood restoration professional to evaluate affected areas in your home and develop a proper cleanup plan. Professional Restoration Services works with your insurance company and adjuster to develop an agreed upon scope of work and pricing, so your flood damage restoration project begins quickly. PRS will have you back in your home in no time at all.
Emergency Flood Damage Services
Call Professional Restoration Services, day or night, for an immediate flood damage inspection, water extraction, drying and dehumidification, deodorization, and flood damage repairs.
We service all of Apex, Cary, Raleigh and the NC Triangle area. We are your local tree damage restoration company.
Limit your contact with flood water!
Flood water
may have high levels of raw sewage or other hazardous substances. Early symptoms from exposure to contaminated flood water may include upset stomach, intestinal problems, headache and other flu-like discomfort. Anyone experiencing these and any other problems should immediately seek medical attention. Beyond the health consequences though, flood waters produce strong currents that can easily sweep you or your car away. The EPA and the Department of Health and Human Services urge everyone in contact with flood waters to follow these guidelines: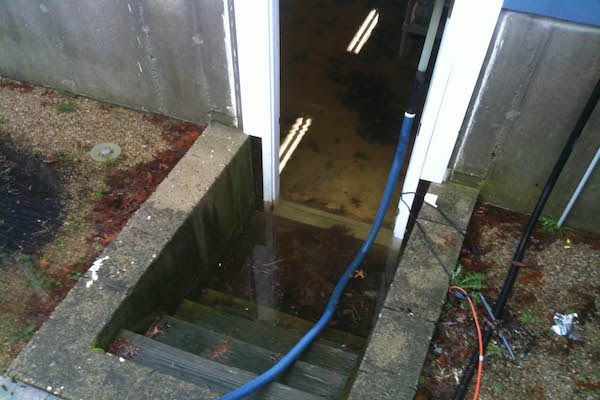 Basements can flood for many different reasons in a home. The most common reason is typically a storm, such as a hurricane, or heavy rainfall. If you don't respond quickly to a flood, you run the risk of secondary damage in your home like mold growth. Mold can grow in as little as 48 hours.
When this is the case, it is common that homeowners actually don't have flood coverage, preventing the flood water damage from being covered by insurance. Call a professional flood restoration company to complete the initial evaluation to determine if it is something you can complete yourself or if you need professional assistance. Professional Restoration Services can work with you though as the homeowner. Just call us up, we will evaluate the damage, see how far the flood spread in your home and we can provide you with a quote.
It is recommended that flood damage water removal be done with the correct equipment and with professional restoration technicians. Our flood cleanup experts are highly trained to safely repair the damage all throughout Apex, Cary, Raleigh, and the Research Triangle area. Here is what you can expect: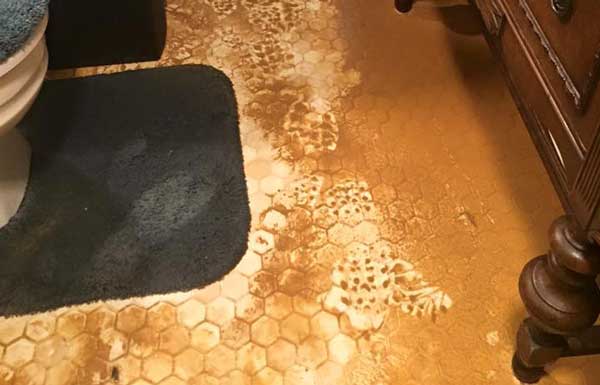 Does Insurance Cover Flood Damage?
As a property owner, you should always ask yourself: does insurance cover flood damage. This is an important question because the average homeowners insurance policy does not cover flood damage.
In order to receive coverage for flood damage restoration and flood damage repairs, you will need to have existing flood damage insurance. This is particularly crucial if you live in a designated flood zone. Even if you don't, you may want to consider investing in flood insurance if your home or business could be damaged by an overflowing river, melting snow, or any other potential source of flooding.
We Work With Your Insurance Company
If you already have flood insurance, you are in great shape to begin the flood restoration process. However, it is important that your response to flood damage is fast. You don't want any signs of negligence that might prevent your insurance carrier from awarding your claim. If the insurance company proves that additional property damage occurred due to poor maintenance, your claim may not be covered. Contact the Insurance Information Institute for more information about insurance and how to manage your insurance homeowner's policy. 
If you need flood damage restoration services call us today. PRS works with every insurance company in the area to get your home and life back to normal after flooding. Count on our experienced team to coordinate effectively with your insurance adjuster. Professional Restoration Services works on your behalf!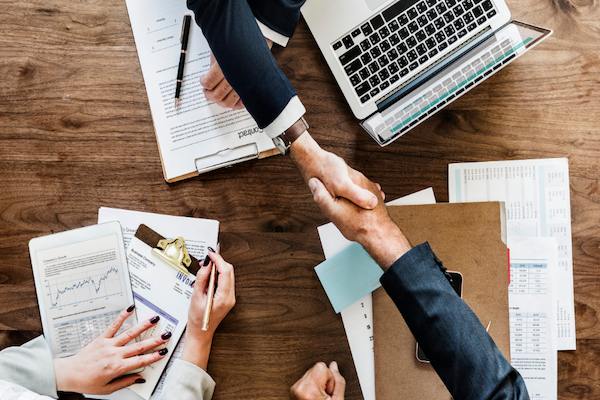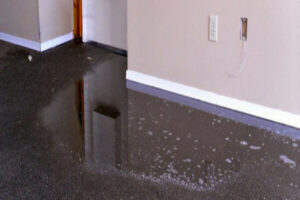 Commercial Flood Damage Hurricane Matthew Raleigh NC Many Businesses in Raleigh received a tremendous amount of water damage on Saturday, October 8, 2016. As of October 9, many are still without power. Rivers, creeks, and streams in Raleigh overflowed with water, unable to drain the water away fast enough. Raleigh received 8.5″ inches of rain
Read More »