Ceiling Water Damage
Professional Water REpair Services
Your Local Ceiling Water Damage Repair Company
Call Professional Restoration Services For Immediate Response To All Water Emergencies.
Ceiling water damage causes rapid deterioration of your property. Delaying ceiling water damage repair services creates more issues than you started with. As water becomes unsanitary and mold problems emerge, the cost of intervention also rises. Immediate attention to ceiling water damage is necessary to prevent serious consequences.
PRS is the trusted company for ceiling water damage restoration. We provide professional ceiling water damage services in the Raleigh, Cary NC, and Triangle area. We are available to you 365 days a year including holidays. 
Many times after a storm or pipe break we may not immediately see signs of water damage in your home. With a slow leak, you may not see signs of water until you have ceiling water damage. With ceiling water damage some key signs to look for are;
Water stain or discoloration on your ceiling or wall
Sagging ceiling due to a collection of water in the ceiling
Soft or damp drywall that can easily be pushed in with one of your fingers
There are many ways Professional Restoration Services can help you identify where your water damage is coming from. One of the ways we can help identify where your ceiling water damage is come from is with our thermal camera that uses infrared technology to determine which areas of your home are wet through the walls and ceiling. Once you have identified what the water source is, it has to be fixed and stopped before you can repair your ceiling water damage.
Emergency Ceiling Water Damage Restoration
Call Professional Restoration Services any day or night for immediate response for water damage restoration and water damage repairs. We service all of Apex, Cary, Raleigh and the NC Triangle area. We are your local water restoration company.
Ceiling Water Damage Remediation Steps
Once the water source has been stopped and fixed, you can now focus your attention on repairing your ceiling water damage. In many instances with ceiling water damage, it can go unnoticed for quite some time and could result in mold growth. If this is the case then you need to hire a professional restoration company with experience in removing mold along with your ceiling water damage. The mold and water damage restoration company should set up a containment area to protect the non-affected area from the affected area. Once the area is protected and proper protective equipment is being worn by the restoration technicians the removal process can begin.
Does Home Insurance Cover Ceiling Leaks?
Unfortunately, when it comes to ceiling water damage, there is no clear answer to the question: does home insurance cover ceiling leaks. In all honesty, it will depend upon your policy and its coverage. However, there are usually a few instances in which insurance will not cover your claim for ceiling water damage. These include:
A flood disaster
Sewage backups from drains or sump pumps that cause flooding.
A leaky roof, as this is considered a routine maintenance issue.
A slow leak from a dripping pipe or hose that has not been fixed.
Usually, if the ceiling water damage is not a sudden or accidental loss, you will not be covered.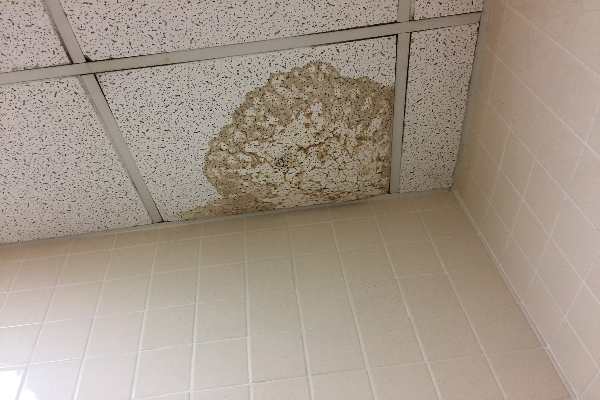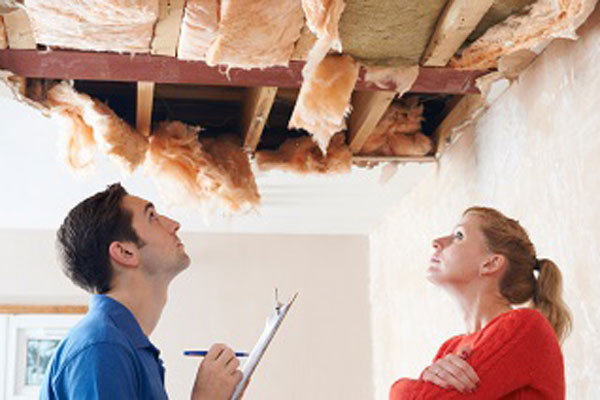 We Work With Your Insurance Company
When you need ceiling water damage repairs, time is of the essence! Act fast to prevent showing any signs of negligence. If the insurance adjuster determines you have not properly maintained the home or business, your claim could be declined.
Let Professional Restoration Services be the ceiling water damage restoration company you can trust. When you require ceiling water damage services, call PRS today.
PRS partners with every insurance company in the area to get your home and life in working order again. We work tirelessly to answer your questions about restoration and your insurance company's role in the process.