Fire Damage Restoration
24 HR Fire Damage Cleanup & Fire REstoration Services
Your Local Fire Damage Restoration Company
Call Professional Restoration Services For Immediate Response To All Fire Emergencies.
Professional Restoration Services performs fire damage restoration services in Apex, Raleigh, Cary, Fuquay-Varina, Holly Springs, and the NC Triangle area. We respond 24/7, 365 including holidays. For over 25 years, PRS has been the trusted choice for fire damage projects of all sizes. As a North Carolina licensed residential and commercial general contractor with IICRC-certified restoration technicians, we have the equipment and expertise needed to completely restore your property.  
PRS works directly with your insurance company to get you back to normal as soon as possible. We are insured and follow industry standards set by the IICRC S500.  Contact us directly to begin work on your home or business. 
Fire can cause several types of damage. Fire damage can burn and destroy contents and the structure of the building. Cleaning the structure and removing smoke odor is difficult because soot penetrates the building materials. Smoke chains can develop due to the smoke and smell seeping deep into fabrics. Water damage caused from the fire department brings even more problems into the the picture. Replacing, repairing, and restoring a home or business after a fire is complicated and requires help from a trusted professional disaster restoration firm. 
Emergency Fire Damage Restoration
Call Professional Restoration Services, day or night, for immediate response for fire boardup, tarping, fire smoke cleaning, fire damage restoration, and fire damage repairs. We service all of Apex, Cary, Raleigh and the NC Triangle area. We are your local disaster restoration company.
Fire Damage Restoration Process
Immediately after a fire in your home, it's important to get to safety until your home has been properly secured. Once the fire department has determined it is safe to enter, you can retrieve emergency items that you might need, like clothing, shoes and more.
All fire damage restoration projects are different and as a result, there are many safety concerns to be aware of. For example: trip hazards due to electrical wires, water in the ceiling or walls can damage wiring, using the electricity can cause another fire, appliances can be damaged and unsafe to use, and electronics can present a hazard because of smoke residue.
Cleaning fire smoke is not easy. The oily residue from the smoke can actually create more damage if you aren't using the correct techniques, cleaning agents, and equipment. PRS has the work experience and certified technicians to make sure none of your other belongings get damaged any further.
Another really difficult part of trying to clean fire smoke are all of the areas the smoke permeates that you can't reach with normal cleaning. For example, the smoke will go behind cabinets and vanities, also in wall outlet sockets. This makes the cleaning and deodorization process of fire smoke challenging.
For this reason, you need a fire restoration company you can trust. PRS responds to your call day or night with the right equipment needed to get the job done right the first time.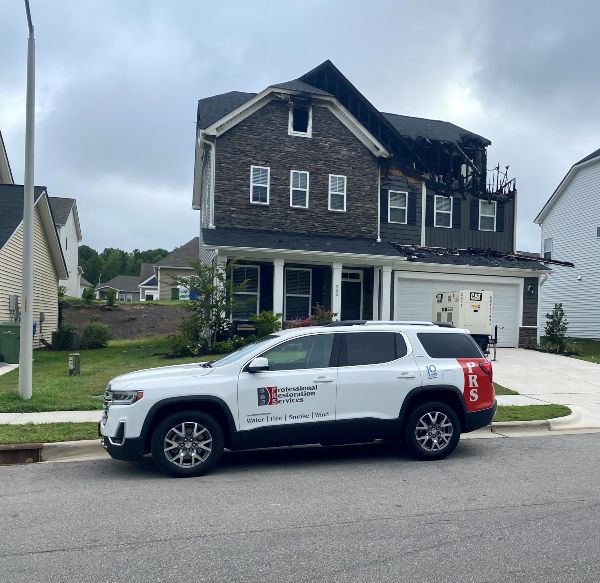 Professional Restoration Services fully understands the damage that a home fire can cause, and the toll it takes on you and your family. Fire damage repairs are not an easy task and shouldn't be attempted by amateurs or DIY homeowners. We effortlessly handle all fire damage repairs to quickly restore your home. We prioritize your safety and comfort to protect not only your property, but also your family. Our fire damage repairs are easily integrated into existing floor plans, designs, and styles to ensure your home or business matches pre-loss condition. The best part? All of our fire restoration services occur with minimal disruption to you. 
Call PRS 24/7 for an immediate response and quick dispatch. Our trained team arrives onsite quickly to repair the fire damage. Quick turnaround times and plenty of satisfied customers are a result of our dedication to our clients. PRS is always here when you need us most. A 100% satisfaction guarantee means that your happiness is our job. We won't rest until everything has been restored to your liking.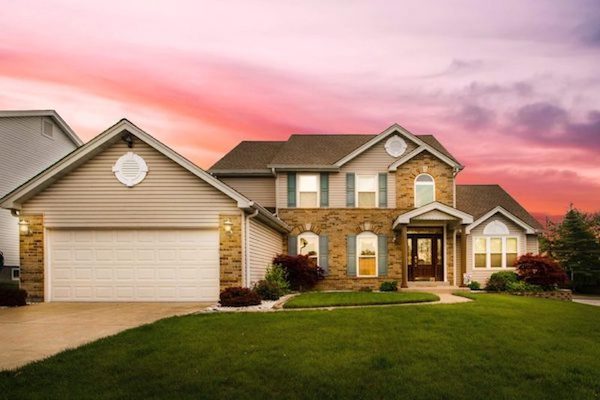 We Work With Your Insurance Company
It's important that your response to fire damage is fast and doesn't show signs of negligence to prevent your insurance carrier from declining the claim. If insurance can prove that additional property damage was done due to poor property maintenance and negligence, your claim may not be covered. Be sure to check our the Insurance Information Institute for more information about insurance and how to manage your insurance homeowner's policy.
If you need fire damage restoration services call us today. PRS works with every insurance company in the area to get your home and life back to normal. You can count on our experienced team to coordinate directly and effectively with your insurance claim representative and adjuster. Professional Restoration Services works on your behalf!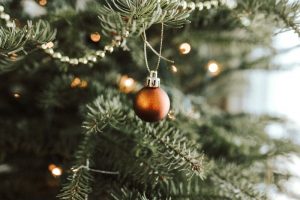 Christmas is known to be a joyous time. The decorations and ornaments we use to deck the halls are beloved symbols of the season. For many of our customers, the holiday would be incomplete without a festive Christmas tree. However, this fun tradition can have deadly consequences if not properly cared for and watered. As your
Read More »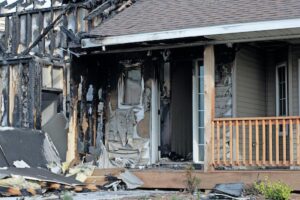 Ten Ways To Reduce The Risk Of A House Fire A fire in the home is a very bad experience. There are, however, some preventative measure homeowners can take to reduce the risks of fire. Here are 10 of those ways: Don't waste money on the special cleaning logs at the grocery store that claim
Read More »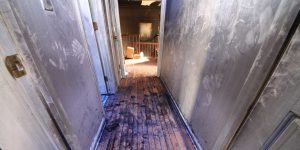 Cleaning Up Smoke Damage After A Fire If you have experienced smoke or fire damage in your Raleigh / Durham / Chapel Hill / Cary home contact us today. In addition to being restoration specialists we are North Carolina licensed general contractors who can tackle any job. Professional Restoration Services can help homeowners that have
Read More »