Fire Damage Cary NC
24 HR Fire Restoration Services in Cary, NC
Your Fire Damage Cary NC Restoration Company
Call Professional Restoration Services For Immediate Response To Fire Emergencies in Cary, NC.
Fire damage wrecks a home, but Professional Restoration Services is here to help! Fire damages are challenging to say the very least. When a fire occurs in your 
Cary
 home, the extent of injury to your property can be significant or very minor. However, in most cases, the smoke odors will linger for years after the event if not remediated properly. Deodorization is the only way is to properly remove the smoke odors. With the aid of a professional fire damage company, your home or business will be restored back to normal. Call PRS, day or night, for professional fire damage Cary restoration, fire damage repairs, and smoke damage cleanup.
Fire Damage Restoration in Cary NC
Even with minor damages, the smoke can harm walls, carpeting, and ceilings. Smoke and soot are the biggest factors to work against when you're dealing with the aftermath of a fire, but it's not the only thing you should worry about. Home and business owners often forget about the water that was used to extinguish the fire and also creates damage. Also, water damages may be difficult to identify if the property has not been cleared to enter.
Once our team has arrived to your Cary home, they will conduct a full assessment of all the damages. After all of the damages are noted and identified, the team will create a plan for fire damage cleanup, fire damage restoration, and fire damage repair. 
Emergency Fire Damage Cary NC Restoration Services
Call Professional Restoration Services, day or night, for immediate response for fire boardup, tarping, fire smoke cleaning, fire damage restoration, and fire damage repairs. We service all of Apex, Cary, Raleigh and the NC Triangle area. We are your local disaster restoration company.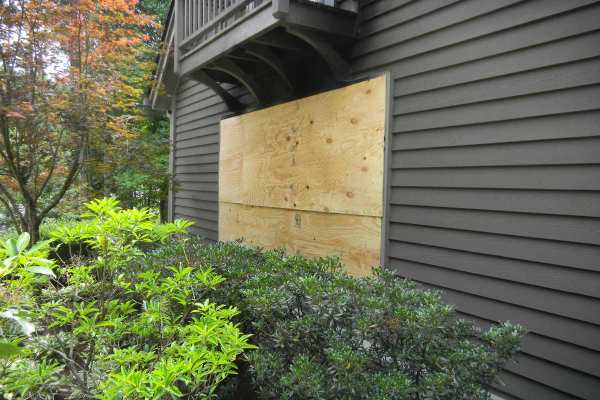 Emergency Fire Board Up Services
After having a fire in your property, there are many pressing tasks that will require your attention. One of the first is emergency fire board up services. Emergency fire board up secures your home or buisiness by covering broken and blown out windows and exposed entry points. Tarps cover holes in the roof to protect against rain and wind. Used in conjunction, fire damage board up and tarping prevents secondary damages from the elements, animals, vandals, and other causes.  
When you need fire board up services, call PRS. We offer 24/7 immediate response to your fire damage Cary NC needs. We will first assess the damages to the property before covering windows, doors, and missing walls with plywood. Contact us today!
The Fire Damage Cary NC Cleanup Process
24/7 Fire Damage Repairs in Cary NC
We understand the damage that a home fire causes. Fire damage repairs are not an easy and shouldn't be attempted by homeowners. Smoke and soot damage can be very dangerous if not removed and cleaned properly, thus calling a professional will ensure the damages are remediated properly. In addition to smoke and soot damage, the water damages will also pose a huge threat to your structure and health, as it will promote mold growth.
To ensure your fire damages are properly cleaned and your home or business is restored back to normal, call Professional Restoration Services. We have the equipment and expertise to handle your fire damage repairs job with ease. We complete the entire fire reconstruction project from start to finish, from initial site assessment, dealing with your insurance company, securing the site, cleaning and drying, right up to fire damage repairs. Our certified fire damage technicians handle all residential and commercial fire damage repairs with ease.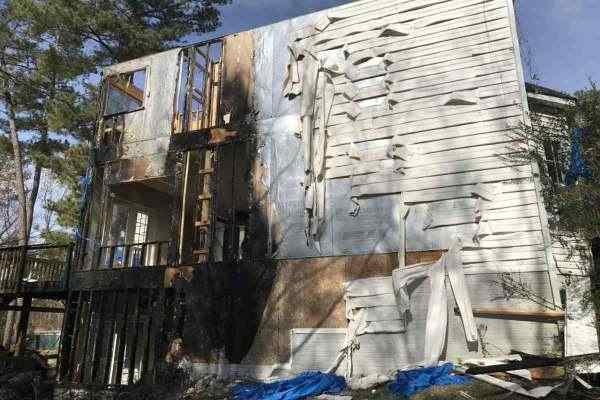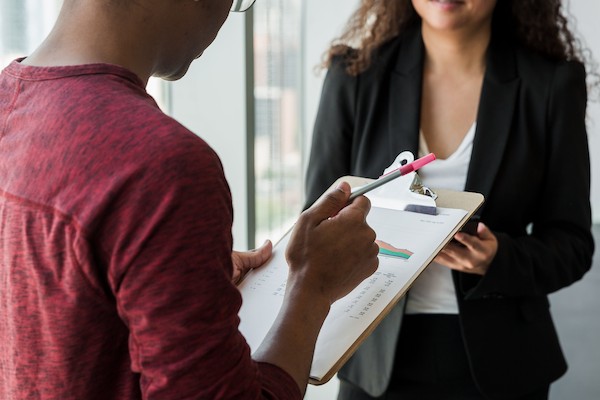 We Work With Your Insurance Company
Immediately after a fire, be sure to call a fire restoration company you can trust to handle fire damage Cary. When filing with your insurance, proper documentation is needed to support your claim. Delayed response to fire damage can lend to secondary damages, which cost more money. By handling the problem immediately, you reduce the chance of your insurance company denying the claim.
If you need fire damage restoration services and fire damage repair, call Professional Restoration Services today. PRS works with every insurance company in the area to return your property to pre-loss condition. Trust our team to coordinate directly with your insurance adjuster. Professional Restoration Services works on your behalf! PRS has worked with insurance companies for years now. We'll help walk you through each step of the process.