Mold Removal Cary NC
24 HR MOLD REMOVAL & REMEDIATION SERVICES
Your Mold Removal Experts In Cary NC
Call PRS For Immediate Response To All Mold Emergencies in Cary, NC.
Due to the mycotoxins released by mold spores, mold growth in your home or business can be very dangerous for anyone with excessive exposure. Because there are many adverse effects resulting from exposure, it is very important to know the symptoms of mold allergies or irritation. PRS is your local mold removal expert in Cary NC. If you discover mold in your home or business, call the certified technicians at Professional Restoration Services to quickly restore your property to its safe and habitable condition. We handle home mold removal with care!
Home Mold Removal Cary NC
In addition to presenting a long list of health risks, mold growth that is not addressed will continue to cause property damages. Unlike some home restoration projects, DIY mold removal is usually ineffective and can lead to further damage. 
If you find mold damage in your property, call PRS to receive the services of a highly-trained team of professional mold removal technicians. We can both identify and permanently eradicate the mold to prevent secondary damages from impacting your property and possibly leading to health conditions that could have risen from extended exposure.
Emergency Mold Removal Services In Cary NC
Call Professional Restoration Services, day or night, for immediate mold testing, mold removal, mold remediation, and mold damage repair. We service Cary, NC and the surrounding area. We are your local mold removal company.
Mold Related Health Risks In Cary NC
Professional Restoration Services are dedicated to providing restoration services to Cary NC, with the goal of protecting your family and their health above all else. No example is clearer than cleaning up and removing mold growth from your property since mold is accompanied by major health concerns. If you notice mold in your home or business, call the professionals at PRS to protect yourself and your family or clients from the following health hazards:
The Mold Removal Cary NC Process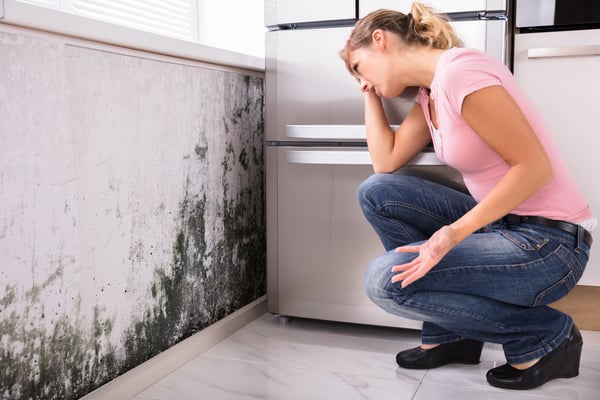 We Work With Your Insurance Company
When dealing with insurance coverage for a restoration project, it's vitally important that your response to finding mold damage in your home or business doesn't lead anyone to the conclusion that the mold resulted from negligence or disregard. This is the most common reason that your claim would be denied. To better understand what coverage you have when it comes to mold removal, it's always a good idea to contact your insurance provider.
Call PRS today, if you need mold removal services. We work with every insurance company in the Cary NC area, and will work directly with your insurance company to get your home and life back to normal as quickly and painlessly as possible. We are the trusted choice for Cary NC home mold removal.