Water Damage Knightdale NC
24 HR Water Restoration Services In knightdale, NC
#1 Water Damage Knightdale NC Restoration Company
24/7/365 Response To All Water Damage Emergencies in Knightdale NC
With our lines being open 24/7 you can rest assured that we will be there to help within moments of your call about water damage Knightdale NC. Our emergency response team is prepared around the clock to inspect, extract water, and follow through with every step of the water restoration process. Our detailed water restoration process will restore your property to its previous state if not even better.
Water Damage Restoration Services In Knightdale NC
Water damage comes with a lot of hidden damage. That is why we have a detailed, comprehensive water restoration plan. The water damage cleanup process includes a free inspection, initial water removal, mold prevention, damaged materials removal, and rebuilding. If moisture-damaged materials are not brought back to dry conditions, mold can begin to grow. Besides mold, there is also the possibility of rot and structural instability. Once mold or rot begins, it spreads exponentially causing additional damage. Even if the surface materials look dry, the proper water restoration procedure requires moisture to be low enough that mold cannot grow in unseen areas, like behind drywall. 
Professional Restoration Services utilizes industry-leading water extraction equipment alongside dehumidifiers and air blowers to quickly and efficiently remove every last drop of water from your Knightdale, NC home or business property.
Call Your Locally Trusted Water Restoration Experts Now
Professional Restoration Services work day and night, to be available for immediate response to any water related disaster. Our team will extract standing water, remove damaged materials, and complete any necessary repairs. You can call us 24/7/365. We service all of Knightdale, the NC Triangle area, and beyond.
The Water Damage Knightdale NC Restoration Process
24/7 Water Damage Cleanup in Knightdale NC
Professional Restoration Services is your locally trusted water damage restoration company. If we are only serving the areas we know we can cover quickly and effectively. That is because it's crucial to act fast in cases of water damage. This is because moisture and standing water can lead to a buildup of mold and bacteria. When neglected, this can cause health issues such as allergic reactions and harmful diseases.
Luckily water damage restoration and repairs can be done to prevent possible hazards to health and the environment. The process can be a simple drying out of space, up to rebuilding the entire parts of your home, which must be done only by professionals. PRS is always here to answer your call for water damage restoration services. We are the most trusted water restoration company in Knightdale NC and wider.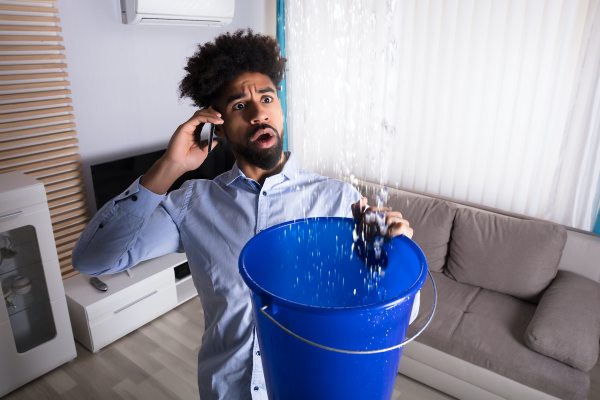 We Work With Your Insurance Company
In order to claim your insurance claim in the proportions you deserve, it is crucial not to delay as well as maintain all the proper documentation. This is where PRS comes in as we move quickly and keep a tab on all the steps of the restoration process. It is key that you act quickly as delays might be seen as negligence, especially if secondary damages occurred as a result. Any of these may be a cause for having your insurance claim denied or given in a reduced capacity.
Professional Restoration Services has experience working with insurance companies, and always coordinates all the communication directly with you and your insurance adjuster. We make sure all the parties are in the loop, and that all the information is shown clearly.