Mold Removal Apex NC
24 HR MOLD REMOVAL & REMEDIATION SERVICES
Your Mold Removal Experts In Apex NC
Call PRS For Immediate Response To All Mold Emergencies in Apex, NC.
Long term exposure to any level of mold can be a serious health hazard. Understanding the symptoms of mold allergies or irritation is a good way to identify possible mold growth in your home, allowing you to take action quickly before any adverse effects are experienced. PRS is your local mold removal and remediation expert in Apex NC. If you find or suspect mold growing in your home or business, call the certified technicians at Professional Restoration Services to take action quickly and restore your property to a safe and habitable condition.
Home Mold Removal Apex NC
Mold growth that goes unaddressed will continue to cause property damages in addition to presenting a long list of health risks. Despite the commonly held theory of simply spraying mold with some bleach, DIY mold removal is often ineffective and may actually cause more damage. 
When you find or suspect mold damage in your home or business, call your local mold removal specialists at Professional Restoration Services. Whenever you work with PRS you can rely on our team of highly-trained professionals to identify and effectively remove the mold from your property. 
Emergency Mold Removal Services In Apex NC
Call Professional Restoration Services the moment you find or suspect mold growth in your Apex,NC home. Our emergency restoration team is prepared around the clock to provide mold testing, mold removal, mold remediation, and mold damage repair. We service Apex, NC and the surrounding area. We are your local mold removal company.
Mold Related Health Risks In Apex NC
We at Professional Restoration Services are dedicated to providing restoration services to the wonderful home and business owners of Apex NC. The focus of our company is to protect your family or your clientele from a long list of health risks that can be tied to mold exposure, including:
The Mold Removal Apex NC Process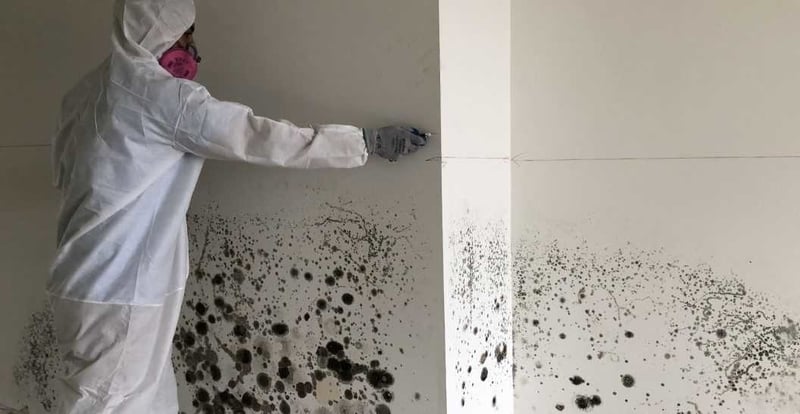 We Work With Your Insurance Company
Dealing with insurance can be confusing, exhausting, even stressful. When you work with Professional Restoration Services, we will help you with every step of the restoration process, including handling your insurance claim.
As soon as we step foot on your property to conduct our free inspection, our technicians will begin recording the damages and preparing documentation to present to your insurance adjuster. Throughout the restoration process we will work hand in hand with your insurance provider to ensure that you are covered fairly.