Water Damage Feltonville NC
24 HR Water Extraction & Restoration Services In Feltonville, NC
Your Water Damage Feltonville NC Restoration Company
Call PRS For Immediate Response To All Water Damage Emergencies in Feltonville, NC.
If you notice any water damage in your home or business, make sure to call Professional Restoration Services to get schedule your free water damage inspection today. Our emergency response team is here to help 24 hours a day, 365 days a year! We are prepared at any time to immediately dispatch one of our water damage restoration experts to inspect your damage. From this inspection, we will begin developing a plan to remove any water from your property, and complete every step of the water restoration process needed to return your property to its pre-loss condition . 
Water Damage Restoration Feltonville NC
Water damage may look minor, but any signs of water damage need to be taken seriously. Compromised plumbing or structural damages that are leading to the water damage are liable to result in further damage and when you delay taking action, the inaction will likely be seen as negligence by your insurance provider which could result in your claim being rejected. Aside from being covered by insurance, trapped moisture can lead to potential mold growth and a long list of related health concerns.
When you call PRS after you find water damage on your property, we can schedule a free water damage inspection to identify any immediate concerns and develop a plan to quickly remove any standing water from your property, remove any damaged material, and ensure your home or business is protected from future mold growth. Calling a comprehensive water damage restoration company will ensure that your home or business will be completely restored, from start to finish, without the stress or need to look for third party contractors.
Emergency Water Damage Feltonville NC Restoration Services
Call Professional Restoration Services, day or night, for immediate response to a water related disaster. Our emergency response team is ready 24/7 to extract standing water, remove damaged materials, and complete any necessary repairs. We service all of Feltonville and the NC Triangle area.
The Water Damage Feltonville NC Restoration Process
24/7 Water Damage Restoration in Feltonville NC
If you live or conduct business in Feltonville, NC, Professional Restoration Services is your trusted water damage restoration company. When you find any amount of water damage from large scale flooding to minimal warping, make sure to call Professional Restoration Services to ensure that the emergency is handled properly and your home or business is protected. 
When you work with Professional Restoration Services, our water damage restoration team has the knowledge, equipment, and experience to handle water damage restoration projects of any size. From initial inspection to final repairs and working with your insurance provider, when you work with PRS you can rest assured that we will keep working until your home or business is completely restored and your life is back to normal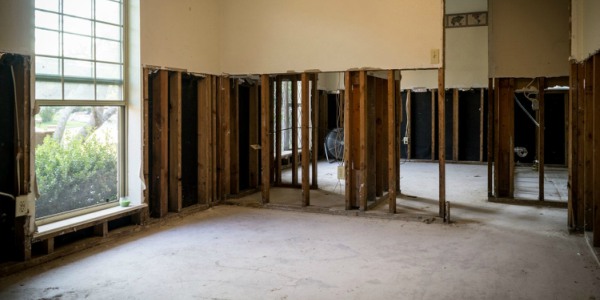 We Work With Your Insurance Company
One of the big benefits of working with Professional Restoration Services is that we are a comprehensive restoration company. What this means is that from the initial inspection all the way through the finishing touches, our team is dedicated to getting you back on your feet. Beyond the physical restoration job, we are also dedicated to working with your insurance provider to make sure you receive the coverage you deserve. This includes starting with proper documentation of the restoration process and maintaining an open line of communication with you and your insurance adjuster.