Water Damage Fuquay-Varina NC
24 HR Water Extraction & Restoration Services in Fuquay-Varina, NC
Your Water Damage Fuquay-Varina NC Restoration Company
Call Professional Restoration Services For Immediate Response To All Water Emergencies in Fuquay-Varina, NC.
When water has entered your Fuquay-Varina home or business, it's important to act quickly to remediate the damages. If the water damages are left untreated for an extended period of time, it can lead to mold growth, structural damages, and permanent cosmetic damages. Professional Restoration Services provides professional water damage restoration services in Fuquay-Varina NC. We offer 24/7 hour emergency storm damage, pipe leaks, and sewage backup cleanup services, 365 days a year, including all holidays. When you experience water damage Fuquay-Varina NC, call your trusted water restoration company, Professional Restoration Services. 
Water Removal Services in Fuquay-Varina NC
PRS is your trusted water damage restoration company. We service the Fuquay-Varina area and provide 24-hour emergency services, 365 days a year. If you have a water loss on your Fuquay-Varina property, call PRS today.
You'll hear various words used to describe the water restoration processes: water damage mitigation, water extraction, drying, dehumidification, water removal, or water cleanup. When you find water damage in your home, you need water removal in Fuquay-Varina. Our water removal services involve eliminating any excess water found in the building:
Pumping freestanding water
Extracting water from carpets, pads and upholstery
Full drying of contents to mitigate potential microbial growth
Locating hidden pockets of water using special equipment
Dehumidification (removing water from the air)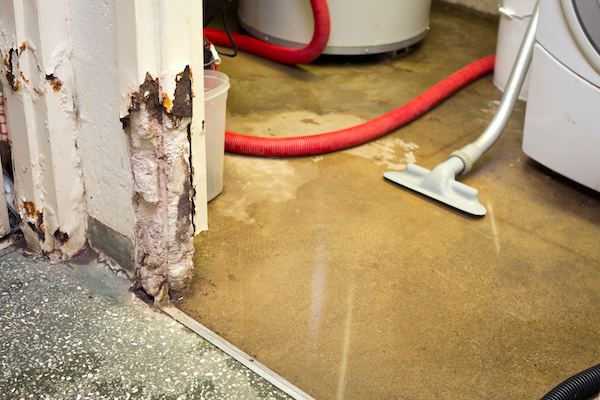 Emergency Water Damage Fuquay-Varina NC Restoration Services
Call Professional Restoration Services any day or night for immediate response for water removal and restoration services. We service all of Fuquay-Varina, Apex, Cary, Raleigh and the NC Triangle area. We are your local disaster restoration company.
Common Causes of Water Damage Fuquay-Varina NC
Finding water damage in your property is overwhelming, with many potential causes of water damage Fuquay-Varina NC. Depending upon the conditions of other systems and equipment in your house, there are infinite causes of water damage. Luckily, PRS is equipped to handle water restoration jobs of any size, big or small. Some common causes of water damage Fuquay-Varina NC that we've seen are: 
Appliance malfunctions
Burst/broken pipes
Fuquay-Varina Sewage Water Cleanup Services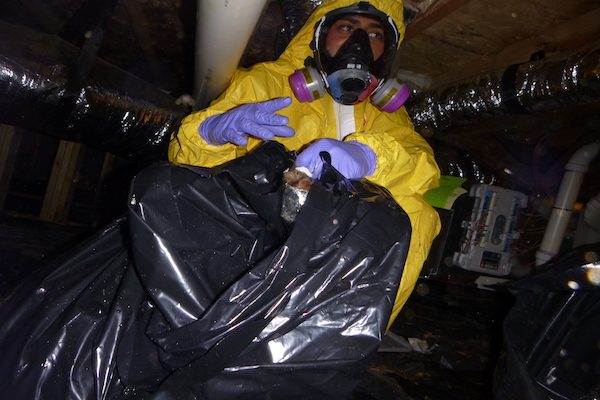 Sewage backups often occur when heavy storms and flooding have entered the area. The large volume of water can cause sewage pipelines to fail, causing a sewage backup in your home or business.
A sewage backup is one of the worst types of water damage because the water holds hundreds or harmful bacteria and fungus. The water loss will transform your perfect property into a very dangerous situation.
Professional Restoration Services understands the extreme stress that is associated with this type of water damage, so we offer 24-hour emergency water damage restoration services 365 days a year. Our technicians are IICRC approved and have tackled some of the worst water and sewage cases. We strive to fully remediate the damages and prevent the risk of mold growth in your home.
The Water Damage Fuquay-Varina NC Cleanup Process
Once the water restoration process and drying are complete, what comes next? The logical next step are water damage repairs to return building materials and other structures to their original condition. This ensures that your home is safe and up to code with no hidden issues that will cause problems at a later date.
PRS' team has the training, knowledge, and tools to make your water damage repairs a success. Because our craftsmen have extensive experience in water damage repairs, you can rest assured that you are in good hands. 
We provide a one-stop solution for water damage repairs in Fuquay-Varina NC from any of the common causes of water damage. We are a licensed general contractor and ready to take on your water damage repairs. Contact us today!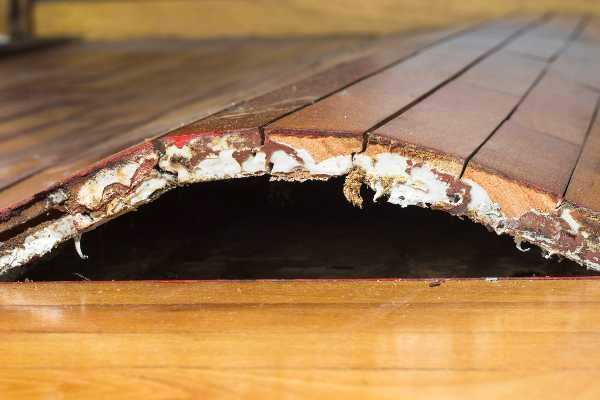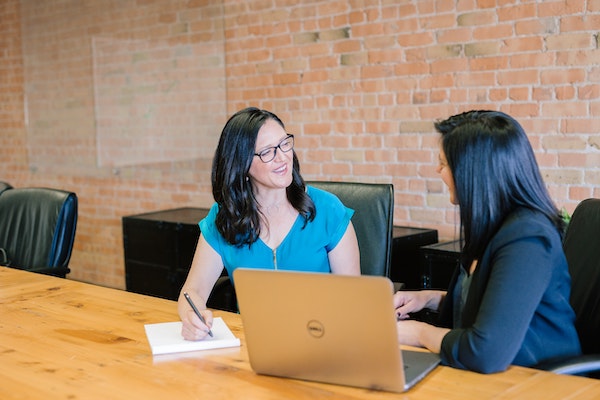 We Work With Your Insurance Company
Do not delay when you find water damage in your Fuquay-Varina NC home. It is especially important that your actions do not show signs of negligence in caring for the property. If it does, your insurance carrier may decline your property claim after proving that additional damage was done due to poor maintenance. When you need water damage restoration services call us today.
Professional Restoration Services eases your worries and ensures that your water restoration project will be done right the first time. We are the most trusted water damage company in Fuquay-Varina, NC. For water damage Fuquay-Varina NC, Professional Restoration Services has your back.
We have working relationships with every insurance company in the area. Our team works with your insurance adjuster to get your home and life back to normal.