Water Damage Wake Forest NC
24 HR Water Extraction & Restoration Services In wake forest, NC
Your Trusted Wake Forest NC Water Damage Restoration Company

Call PRS For 24/7 Response To All Water Damage Emergencies in Wake Forest, NC.
If your home or business is affected by water damage, Professional Restoration Services is here to help. We work 24/7 and we are always prepared to inspect your property for damage, remove the water, and complete every necessary step of the water restoration process. We guarantee to return your property to its pre-loss condition and protect your home or business from secondary damages and mold.
Water Damage Restoration Wake Forest NC
Water damage can be quite extensive and varied, but here at PRS, we will approach your unique circumstances with care and dedication. Preventing unnecessary damages and potential mold growth is our top priority. Hiring a professional water restoration company will ensure that any standing water is quickly removed from your property and that no saturated materials are left. This way, we truly protect your property from the wrath of moisture.
Calling PRS, your locally trusted water restoration company, is the best solution to completely recover your property after a disaster. The moment you call us, we will send one of our water damage experts to your Wake Forest NC home or business to inspect it for damages and to develop a fool-proof plan for its restoration.
Wake Forest Emergency Water Restoration Services
Call Professional Restoration Services, day or night, for immediate response to a water related disaster. Our team is ready 24/7 to extract standing water, remove damaged materials, and complete any necessary repairs. We service all of Wake Forest and the NC Triangle area.
Wake Forest NC Water Damage Cleanup Process
24/7 Water Damage Company in Wake Forest NC
Professional Restoration Services is a locally trusted, professional water damage restoration company. Even though certain small water damages may seem insignificant, water works tirelessly and almost always causes secondary damages and mold growth. It is crucial to call a professional water restoration company to insure you protect your home or business from further damages. If you find water in your Wake Forest property, contact PRS immediately to schedule your free inspection.
When you hire Professional Restoration Services, you are hiring a locally trusted, professionally trained company that has the knowledge, equipment, and experience to handle any water damage restoration project. We can handle all projects, no matter what the size or scope of the project is. Our services start with the free inspection and end only after all the water extraction, repairs and dealings with the insurance company are done.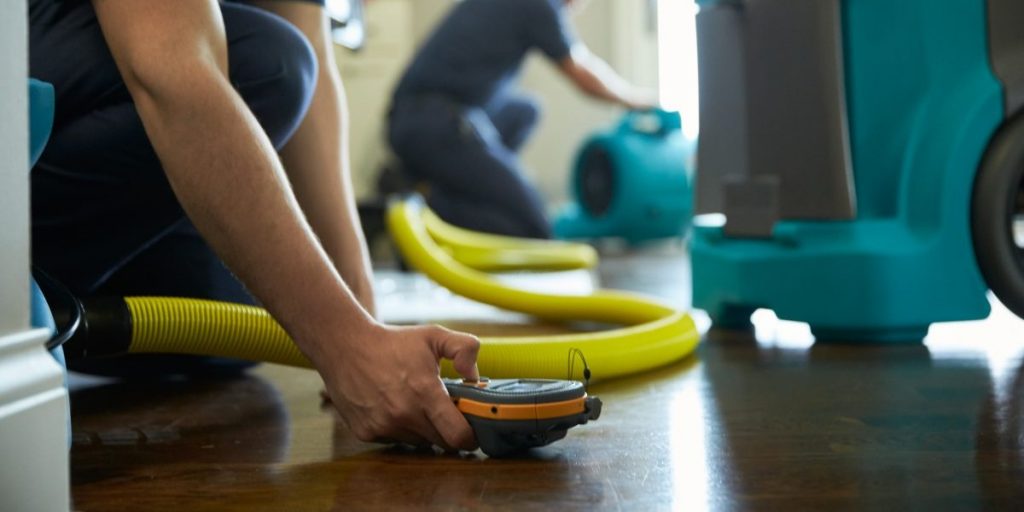 We Work With Your Insurance Company
Our work doesn't stop at the restoration. We will work with your insurance provider to ensure that you receive your complete coverage. To successfully file an insurance claim, you need to act quickly the moment you notice water damage. By keeping all the documentation, we ensure that the entire process is recorded and easily presentable to the insurance company.
PRS is ready to work with your insurance company and will coordinate directly with your insurance adjuster on your behalf while maintaining clear and open communication with all the parties involved.