Stove and Grease Fire Damage in Cary NC
We went to a home not long ago that had a grease fire. The home was located right here in Cary NC.
The homeowner was away at work and a relative was over. We're not sure if they were not used to the stovetop or the pots and pans, or what happened, but the pan with the grease went up in flames.
Here is a picture of the stove that caught the grease on fire: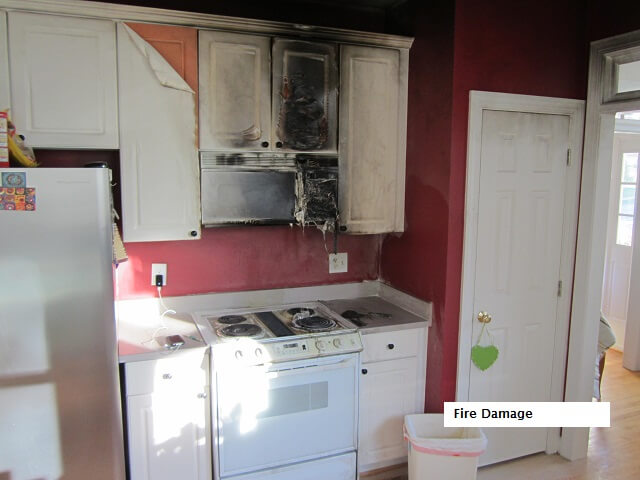 Cary Fire Department came and extinguished the blaze.
Fires cause smoke damage
The smallest fires in Cary can cause major, stinky smoke damage. This is where restoration services come into play.
If you have this type of damage please visit our fire restoration page over here: Cary Fire and Smoke Damage Restoration.
Here is a picture of the kitchen after it was all fixed up by PRS: