Water Damage & Restoration Apex NC
We repair water damage in Apex North Carolina. If your home or business has been damaged by water, be sure to call our 24-hour emergency response number immediately to start the restoration process. Our goal is to get things back to normal for you as quickly as possible.
Once you call a technician will come to your home, stop the water if it is still flooding, and take steps to prevent further damage to your home and your belongings.
We are locally owned and located here in Apex NC. Our home office is right here on Schieffelin Road near East Williams Street. We're not just a restoration company, we are a North Carolina State licensed contractor and also recommended by almost every homeowner's insurance company in Apex. For a detailed breakdown of how the process works and to learn more about us please see our water damage and restoration page.
Apex Water Damage Before and After
We have even more images available upon your request. Below is a before and after restoration pic of someone's kitchen. Please note that this individual decided to do a few upgrades while everything was torn apart. We accommodate requests like this often.
Kitchen before: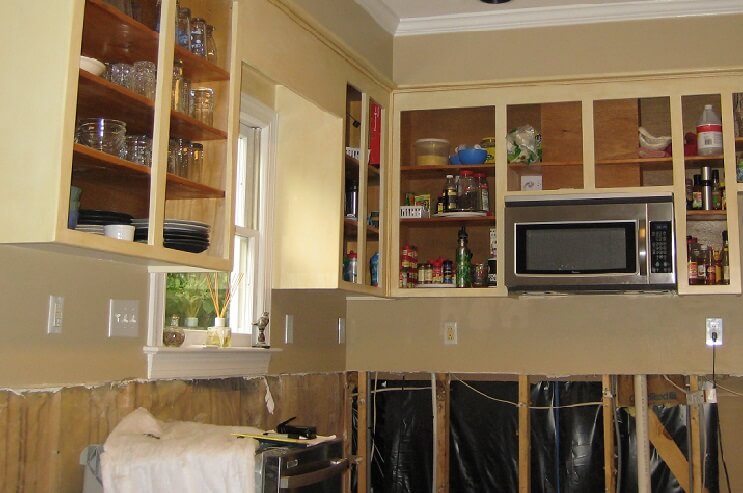 Kitchen after: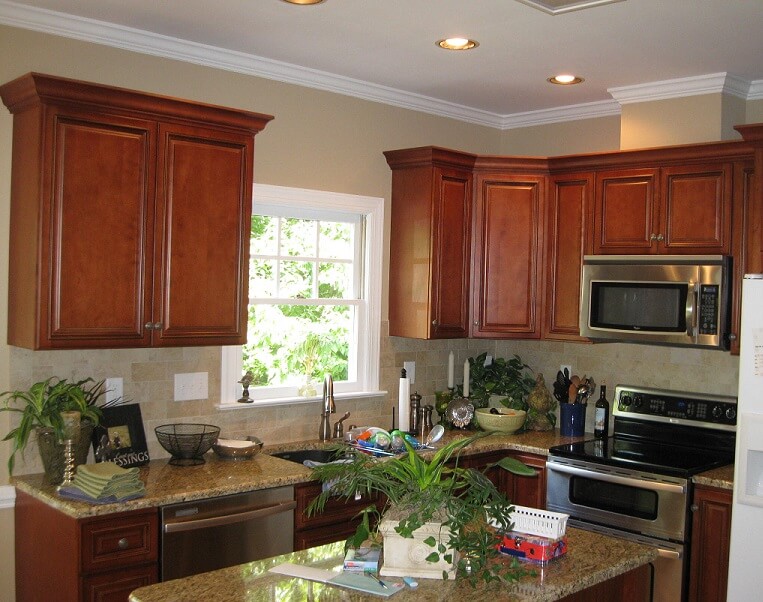 How Water Damage Occurs in Apex
Broken pipes and malfunctioning appliances can result in flood damage. Sewage leaks and backups are caused by clogged pipes, broken pipes, tree roots, and more.
We get 49 inches of rain per year here in Apex, and storms can bring heavy downfalls. While rare, a storm can damage a home and let rainwater in.
Restoration
From stopping the water damage, dehumidifying, and mold remediation, we can handle all types of the restoration process.