Fire Damage & Restoration Apex NC
We repair fire damage in Apex North Carolina. Our goal is to get things back to normal for you as quickly as possible. If your home or business has been damaged by fire, be sure to call our 24 hour emergency response number immediately to start the restoration process. Our home office is right here on Schieffelin Road near East Williams Street. We are a North Carolina State licensed contractor and also recommended by almost every homeowner's insurance company in Apex. To see how the entire process works please visit our fire damage and restoration page.
Here is a home where we recently provided restoration after a kitchen fire: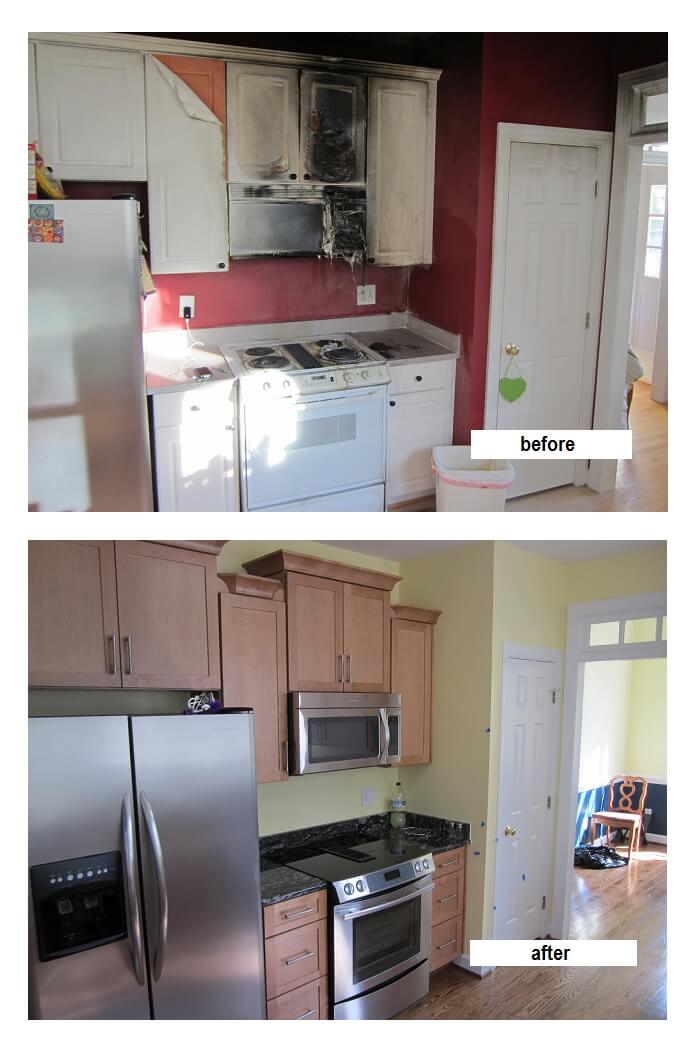 Restoration of your fire damaged residential or commercial location begins with estimating the extent of the damage. Damage is not from fire alone; other damage comes from smoke and soot. We work directly with your insurance company to file your claim. We can provide contents restoration and storage while we finish the fire damage repair, demolition, and reconstruction.
A brief history of fires in downtown Apex: In 1905, many of the wooden buildings in downtown Apex were destroyed and rebuilt with rock. In 1911, the "great fire" started at or near Salem & Chatham Streets- the full story is available on Apex VFD's site here.