Drying Hardwood Floors In Your Home
When attempting to dry your hardwood floors in your home, the most important factor is time. If you arrive home shortly after a dishwasher leak, and the water hasn't been sitting on your wood floors for too long, then there is a good chance we can save your floors. However, if you arrive home to find extensive damage to your wood floors to the point of cupping or crowning, your floors are likely no longer salvageable. Time is of the essence when it comes to water damage on your wood floors. So if you arrive home to find water on your floors but decide not to do anything for a lengthy period of time, you are putting all your wood floors at risk.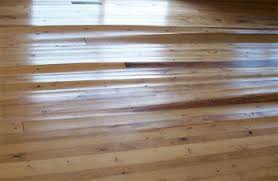 How The Wood Floor Drying Process Works
The first step in saving your hardwood floors is to remove any standing water on the floors.
After all standing water is removed, now we have to remove the water that has seeped into the floorboards and subfloor. This can be very difficult, luckily Professional Restoration Services has specialty drying equipment designed to dry hardwood floors.
To remove the water trapped in the floorboards and below you place the special floor mats of the Injectidry System on the affected wood floor and connect the floor mats with a hose to the "vacuum" like machine. This system will use a suction-like process to draw the water droplets from the subfloor through the floorboards and eventually removing all excess water in your wood floors bringing it back to its dry standard.