Carpet Water Damage and Restoration
Water damage to the carpet of your home or commercial property is often a frustrating experience.
Quickly getting the restoration process started is essential for insurance claims and getting your carpet back to pre-flood condition as soon as possible.
Restoring carpets with water damage is not as easy as whipping out the shop vac- a whole lot more is involved to properly remove the moisture that is trapped underneath. And, not all carpets can be rescued.
To remove moisture we use state of the art drying equipment. This usually involved fans and dehumidifiers.
In addition to carp, ts we can also work with other fabric, furniture, and upholstery.
We are located near Cary North Carolina and service Pittsboro, Cary, Apex, Raleigh, Durham, Holly Springs and the surrounding central North Carolina areas.
Here is a carpet we recently replaced: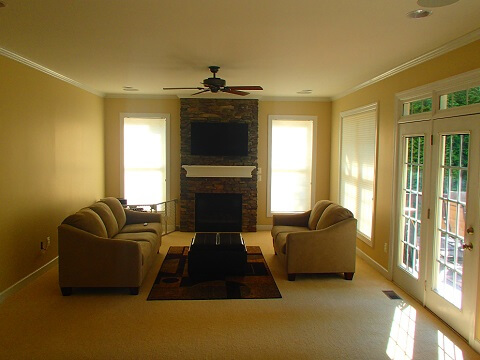 For a comprehensive overview of how the process works please visit our page dedicated to water damage.